Create happy moments in your home with warm & whimsical modern decor
At Cribsi, we believe modern style and decor can go hand in hand with warmth and comfort. Our curated home decor and accessories blend sleek modern products and artisanal textures with a touch of whimsy: we don't let it get boring. Our mission is to indulge in ultra-modern comforts while still creating a cozy atmosphere for family and friends to gather around. Enjoy exploring — and remember, at Cribsi, you can enjoy free US shipping on all purchases.
The Functional Minimalism of Eva Solo
This line of contemporary home accessories has practical everyday use and a sleek design. Simplicity is key, but bold lines make these pieces stand out nevertheless. This Copenhagen-based brand is packed with the elegant and popular Scandinavian minimalist style we love.
Delight In Modern Decor
The simple lines of our modern product collections create the uncluttered base of modern decor that we can layer warmth and whimsy on. We curate modern housewares and accessories from designers who are passionate about creativity and usability, so your home can be comfortable, functional, and modern at the same time.
Sustainable Linens from the Portland Apron Company
We were so impressed with this Oregon-born gem, we teamed up with them. These organic textiles are full of warmth and comfort and use all-natural materials to deliver creative results. We love Portland Apron Company's consistent focus on sustainability and ethical practices in every step of the manufacturing process.
Handmade Artisanal Homewares & Decor
Artisans who pour their hearts and souls into their products are at the core of Cribsi's warm, modern style. Artisanal decor and functional products made from organic materials are better for the planet, let creativity shine, and add the perfect warm touch to your home. Explore the warm textures and materials of artisanal modern treasures.
Add A Touch of Charm With Funny Friends
Kids and adults alike love the silly whimsy of Funny Friends. These soft sculptures feature expressions crafted by hand. Although initially designed to introduce children to bright colors and art using friendly shapes and funny faces, these giddy pieces add a little whimsy to your modern decor and put a smile on your face, no matter your age.
Get A Little Whimsical
Add pops of fun color and playful creativity to your home to complement modern decorations and functional pieces made by imaginative artisans. Our collection of whimsical accessories liven up your decor and help you make sure it's never plain or boring.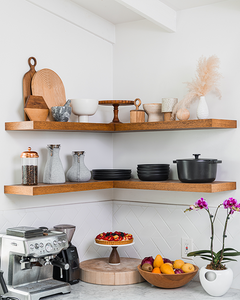 Explore The Cribsi Gift Guide
Cribsi is the perfect place for modern, whimsical, and artisanal gifts. We curate home decor collections that help you find a gift for any occasion. Find a practical kitchen gift for a new home, a wine and cheese accessory for a foodie, or a cute gift for a newborn's nursery. Check out our ideas!