The Cribsi Interior Design Blog
Welcome to our interior design blog packed with whimsical designs, innovative new products, and timeless styles! Enter the world of creative modern design, where simple minimalism meets artisanal warmth and childlike imagination. 
Here, we'll explore new arrivals from brands around the world, and we'll explore what's been exciting us in the world of home decor. Get inspired to create the home of your dreams with our decor blog.
What Is Modern Design All About?
Modern design typically aims to be practical, functional, sleek, and unornamented. Interior designers disagree on the exact definition, but here at Cribsi, we share our own concepts on our interior design blog.
We love clean, modern style, but we also think homes should be warm and comforting places that showcase our own unique personalities. We don't think you need to sacrifice whimsy and a little silliness to enjoy all the advantages modern design has to offer. 
With our home decor blog, we explore product collections and design concepts that make modern interiors warm and approachable. Elitism has no place in a welcoming home. By mixing modern and artisanal products with a touch of whimsy, you can create an incredible interior with our intriguing collections.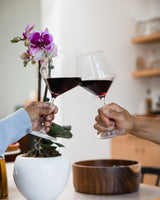 Explore More From Cribsi
If you like the product highlights and interior design blog posts here, you should browse our complete collection! We're always welcoming special arrivals from creative designers to refresh our selection. From funny plushies to sustainable linen aprons, find a great gift or treat yourself here at Cribsi!